Building Management Associates

Building Management Associates, Inc.(BMA), originally known as SEBCO Management was incorporated in 1980 to enable SEBCO to self-manage its rapidly growing portfolio of low and moderate-income multi-family and senior citizen buildings.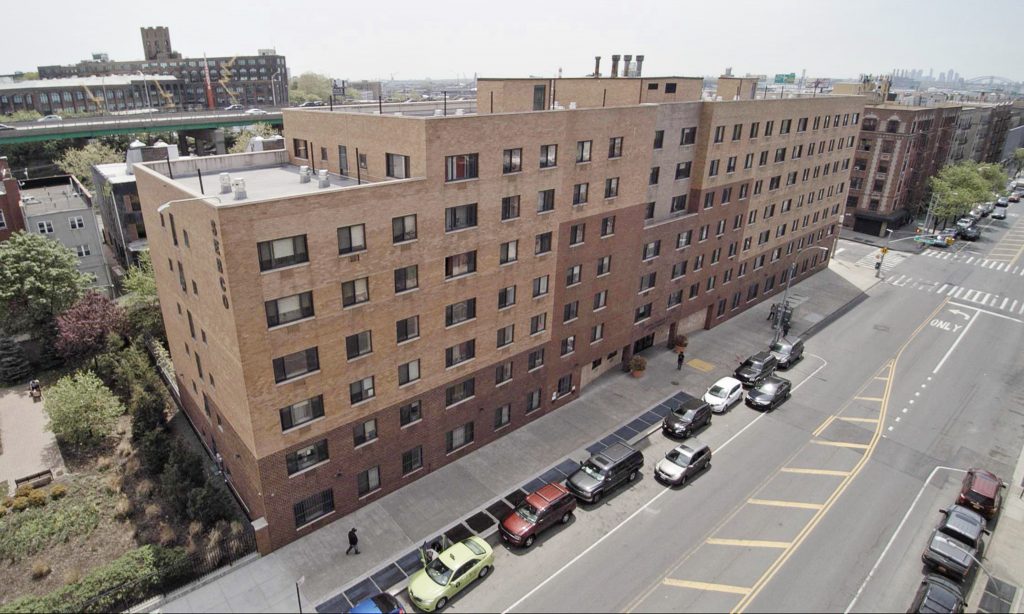 Since then, BMA has grown into a profitable company with more than 125 employees that manage not only SEBCO's HUD portfolio but also properties acquired from New York City's Department of Housing Preservation and Development, the New York City Housing Authority, as well as national institutions such as the Enterprise Foundation and private investors. In addition to the 3,000 residential units that BMA manages, there are forty commercial retail locations and a privately owned 30,000 square foot commercial office building in its portfolio.
BMA has grown and adapted over its 28 year history to best deal with the ever changing climate of the housing industry, its standards and evolving requirements. The knowledge and experience possessed by the management team ensure that its buildings are well maintained, secure from vandalism and safe for our residents. Our goal is to provide clean healthy living environments for our residents while prioritizing the individual needs of each property. BMA's buildings are touted amongst the most secure, safe and well-maintained properties in the City of New York.
Behind the data stand the people that make BMA what it is today. The staff is for the most part neighborhood residents who have seen BMA as the major catalyst of the South Bronx's rise from the ashes and who now take pride in maintaining its housing. Community people serve as competent and dedicated site managers, office support staff, community developers and building service personnel. Among the staff, our superintendents are perhaps our most important resource. The superintendents live in the developments, are on-call 24-hours per day, seven days a week, and are largely responsible for the high standards that we deliver to our residents on a daily basis. Managed properties are visited regularly by supervisory staff to ensure that building service personnel are performing their duties and that standards of excellence are maintained.
BMA has recently added two projects to its already impressive portfolio. Rosina Associates L.P., a five building, 105 unit tax credit property syndicated by Enterprise Community Partners has performed well above expectations to date and has provided working families with large spacious apartments for affordable rents.
Sister Thomas Apartments is a one building, 105 unit tax credit project funded through the New York State's HFA. This beautiful building stands seven stories with decorative brick work on its exterior and large two bedroom apartments with increased amenities. It is a project that helped complete the neighborhood, built on what was once known as the "last vacant lot" in the South Bronx.
BMA's management philosophy is very simple. Properties are maintained in a manner that enhances the development and promotes a sense of "community" among the residents and the management team. This enables BMA to achieve excellent results that are enjoyed by our residents, our staff and the owners of the properties that we manage.
862 Southern Blvd. Bronx, NY 10459
P:718.620.1345 F: 718.620.1348 
| | | |
| --- | --- | --- |
| Latoya Allen | Director | lallen@bmamanagement.com |
| Jaime Diaz | Property Manager | jdiaz@bmamanagement.com |
| Gloria Allen | Property Manager | gallen@bmamanagement.com |
| Yessenia Velez | Maintenance Supervisor | yvelez@bmamanagement.com |
| Juliana Addo | Property Manager Assistant/Legal | jaddo@bmamanagement.com |
| Brian Velez | Property Manager Assistant | bvelez@bmamanagement.com |
| Wayne Wright | Maintenance Supervisor NYCHA | wwright@bmamanagement.com |
| Richard Warren | Maintenance Field Manager | rwarren@bmamanagement.com |